DECORATING MARY'S ROOM
Creating Mary's Room was a work of love and a lot of fun! Dawn did most of it, of course, but everyone in the family did something to help! So many of the pieces of furniture and the other items in the room have sentimental value. For instance, the dresser was Mary's big sister Rebekah's when she was a little girl (Dawn just repainted and stenciled it.) The glider WAS bought new, and makes us think of G'ma and G'pa Simpson's house, because it was while we rocked Logan at their home that we found out that we liked gliders better for rocking babies than rocking chairs! After we return from getting Mary, she will have memorabilia from China.

Mary's crib. zzzzzz...

Mary says "thank you" to: Aunt Christel for the white collage frame, and
Jacque Phillips for the wonderful bear. The small side table belonged to
Mary Rose's great-grandma Olga Rose Allwardt.

Drawers. On top is Mary's framed birth announcement.

Mary's dresser (used to be Rebekah's). Bunnies made by Dawn's best friend, Chris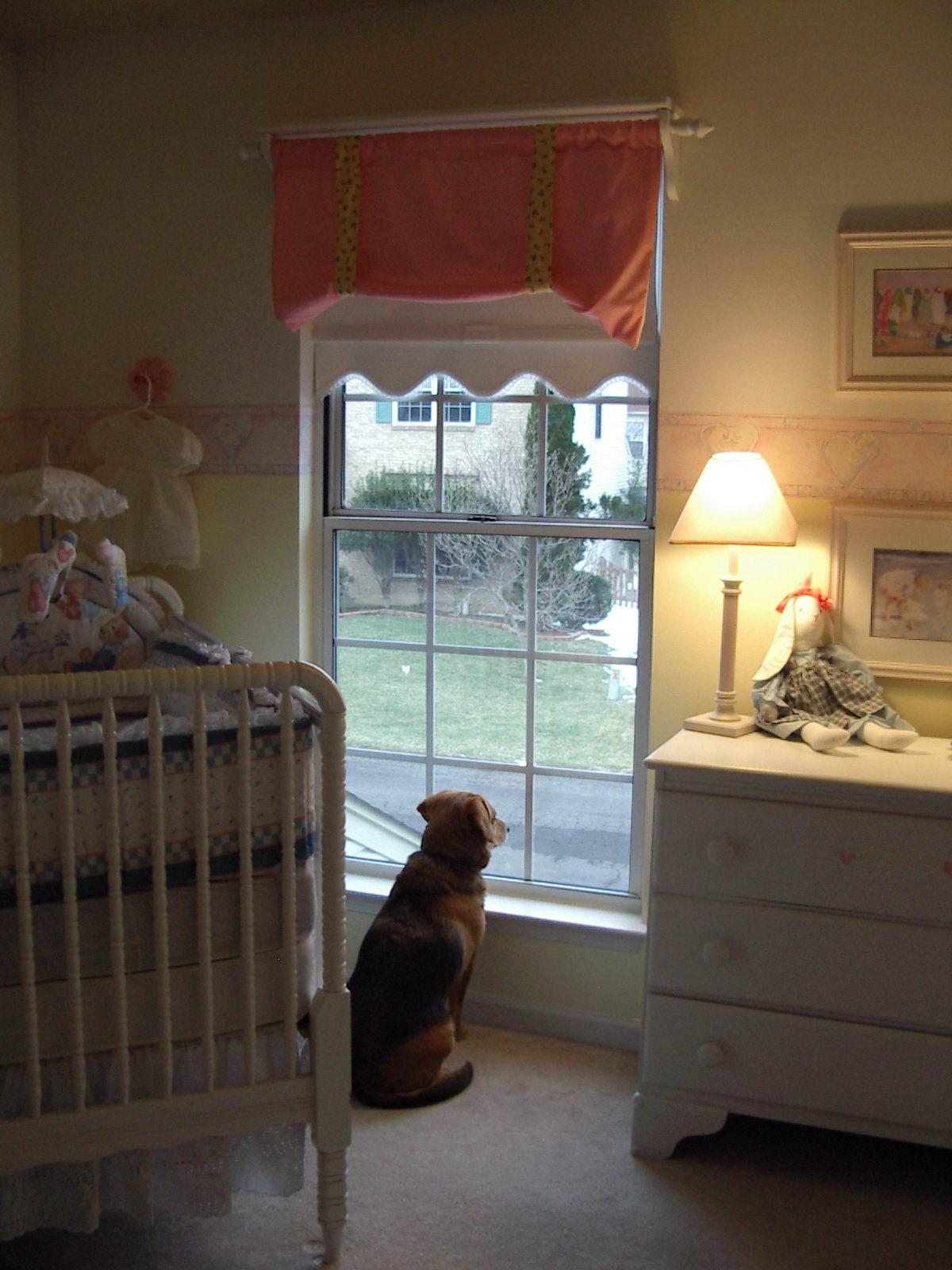 Our dog, Lexy, in Mary's room. She is practicing being Mary's protector!